What is a Degree or Masters worth?
Investing in higher education is one of the best ways to change your world. The rewards can be huge and varied. As well as opening up exciting career opportunities and expanding your knowledge, you can also expect increased confidence and access to new networks. Not only that but the return on your financial investment can be significant too.
Discover the financial benefit of a university qualification.

Your Results
Based on your age | industry | study level
typical lifetime earnings
Without a
i
£

. This is how much you will typically earn in your future career if you don't complete a . This is based on your age and average earnings for your industry.
typical lifetime earnings
With a
i
£. This is how much you will typically earn in your future career if you complete your . This is based on your age, average earnings for your industry and average increase in salary for graduates.
You could earn £
more with a
cost
i
£ This is the investment required to study your university flexibly and online through Arden in our current intake.
i
How is this result calculated?
Everyone has a different career journey which can be affected by an almost infinite range of choices and influences. Therefore the above offers you an indication of potential impact based on statistical data. Your result is calculated by using government research in combination with your selections.
Government data
1. Annual Survey of Hours and Earnings, 2014
2. Labour Market Statistics January to March 2015
Your selections
1. Your age
2. Your industry
3. Your study level of interest
Calculations
Firstly the calculator works out how many working years you have remaining assuming you retire at 70 (e.g. If you're currently 25 years old and retire at 70 it estimates you have 45 years of your career remaining)
The calculator then finds your average yearly industry earnings by matching up your industry selection to earnings data within the annual survey of hours and earnings report.
Next your yearly industry earnings is multiplied by your working years remaining to calculate lifetime average earnings per industry (e.g. 45 years remaining x £40,000 average per year = £1,800,000)
Finally it calculates your lifetime earnings with a degree or Masters by using the Labour market statistics report which shows degree graduates earn £9k more a year than non graduates. Masters graduates earn £8k more than degree graduates.
Your Summary:
On average over your future career you could earn £xxxxxx more by being a graduate.
This is a 22% increase over your future career.
This could be 47 times the amount invested in course fees currently needed to become a graduate.
Career progression
A university qualification can open doors to many new opportunities. Here are a few examples of jobs in your career area that typically require a
Based on your career area | study level
Marketing Manager

£XX,000

Marketing Manager

£XX,000

Marketing Manager

£XX,000
Salary data based on Annual Survey of Hours and Earnings 2014 report
Fancy a career change
?
Switch your options below to discover different career opportunities
Is it really worth it
?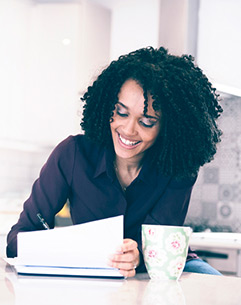 All the media hype surrounding the increase in tuition fees over the last few years has forced many people to consider the true value of a , and to ask "is a really worth it?"
With a now considered to be a much bigger investment, people are correct to be questioning the return they will get. However, recent data suggests that a university is still definitely worth the time, money and effort as it can really boost your future earnings by much more than it costs. All the evidence suggests that you're much more likely to earn more with a than without one.
It's not just about money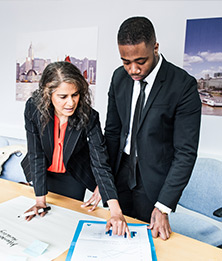 As well as the potential for bigger earnings in future, a can also do much more for you personally. Many students tell us that a helps them to command more respect from their peers with , or younger graduates coming into the workplace. Other students tell us it gave them the boost they needed to start their own business and take their career into their own hands.
Whatever it is that you would like to gain from your , imagine the feeling of pride as you stand in your cap and gown collecting your scroll from the Vice Chancellor of the university. A moment to share with your family, friends, children or colleagues and really be proud of.
Change your world
What are the financial benefits of a Masters
?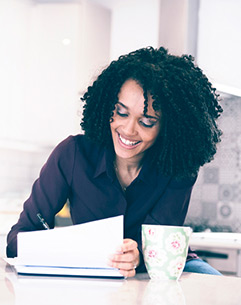 There have been many questions raised over the years about the cost of a Masters degree vs. the financial return. For those continuing directly from their undergraduate degree - should work experience come first? And for those already in work - is it worth the time and energy sacrifice?
Using independently sourced data we have been able to show you the impact a Masters degree could make on your salary. Consider the cost of a Masters programme in comparison to the possible additional earnings and ask yourself, do you think a Masters is worth it? For typically just one and a half years study it shows you could increase your salary significantly.
It could be your personal achievement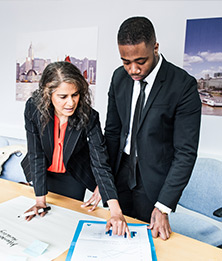 A truly satisfying feeling is when you do something you are proud of. Something we hear regularly from our students is their overwhelming sense of achievement as they are handed their certificate.
Many of our Masters students tell us their degree has helped them become more confident in their personal and professional lives. They feel an increased sense of respect not only from peers and co-workers but also the up and coming talent joining their companies. Other students tell us it gave them the boost they needed to start their own business and take their career into their own hands.
Gaining a BA or BSc is a great achievement, and continuing and becoming the proud owner of a Masters or MBA, well that can take you, your ambitions and your career to a whole new level.
Change your world
Who are Arden
?
We are the first specialist online learning university to launch in the UK in the last 50 years. Delivering both blended - a combination of face-to-face seminars with online work - and fully online programmes, our aim is to make education more accessible, engaging and beneficial to people everywhere, by breaking down barriers to education and providing unique, flexible qualifications using pioneering teaching and technology approaches.
At Arden University, we make it our business to help you achieve your potential.
We offer a wide range of Higher Education courses endorsed by professional bodies such as the Charted Institute of Marketing, Chartered management Institute, British Psychological Society and the Association of Project Managers, as well as a Qualifying Law Degree.
Assumptions
Our simple model includes the following assumptions:
1. Inflation is not taken into account
2. You will retire at 70 years old
3. Average industry earnings will remain constant
4. Increase in salaries for graduates remain constant
5. You are employed full-time in the UK