Study in Berlin in English with Arden University Berlin
Searching for an English language university in Germany? Our Berlin campus is located in the heart of Germany's capital, and offers you the chance to gain your bachelor's, master's, or MBA qualification in one of Europe's most welcoming and dynamic cities.
Our newly opened Berlin campus is equipped with lecture halls, seminar rooms, a library, common room, and student canteen, and offers you all of the essential services you need to have a truly fulfilling university experience in Germany.
Berlin is one of Europe's most popular destinations for international students, and studying with Arden University Berlin will give you the opportunity to acquire the knowledge and skills you need to advance your career, while experiencing life and work in a city filled with opportunities for ambitious young professionals.
Take a tour of the Berlin campus
The surrounding area
You'll be studying with us in the heart of Berlin's International Business District, close to the German headquarters of several major corporations including Sony, Deutsche Bahn, Daimler, the Axel Springer Media Group, and many more.
It's not all work in the business district though - there are also fantastic shopping centres and restaurants, and plenty of parks and green spaces for a quiet stroll or a place to study away from the hustle and bustle of city life.
Whilst living in Berlin you'll find culture and history around every corner, and a good selection of museums, art galleries, and nightspots too. Take a look at some of the reasons why Berlin is a fantastic place to call your second home here.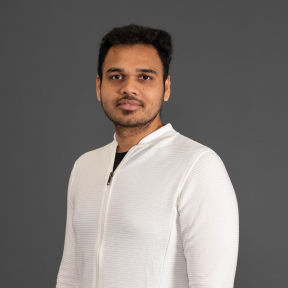 My course at Arden University Berlin had a lot of flexibility, which helped me concentrate on my employment and industry exposure. I was able to work in two different firms in Berlin at the same to time due to the flexible timing of the course.
Sathesh Paramasivam
Arden University Berlin graduate
How to find our Berlin campus
One of the most well-connected places to study in Berlin in English, our campus is in the Potsdamer Platz area of the city, with easy access via public transport links.
The Varian-Fry-Straße bus stop is just a six-minute walk away, while the campus is also on the following bus routes: 100, 200, M48, M85. The M85 bus from Berlin Central Station to the campus also runs 24 hours a day.
There are also bus routes out of town from either Potsdamer Platz or from Stresemannstraße. Three minutes away, the Metrobus M41 stops at the popular area Abgeordnetenhaus, where many students and young professionals choose to live.
The following underground and train stations are also just a six-minute walk from the Berlin campus:
S + U Bahnhof Potsdamer Platz (S1, U2)
S Bahnhof Anhalter Bahnhof (S 1, S2, S25 and S26)
This ease of access to the campus means that wherever you find accommodation in Berlin, you'll have no trouble getting to class. You can find out more about securing accommodation in Berlin here.
Arden University Berlin
University of Applied Sciences Europe
Dessauer Str. 3-5
10963 Berlin
Germany
Email us: studyberlin@arden.ac.uk
Call us: +49 30 235901000

Find your perfect degree course at Arden University Berlin
You've viewed of courses
Load more