Language plays a fundamental role in university education by fostering communication and cultural understanding. Arden University Berlin aims to equip you with the skills you need to effectively express yourself, confidently engage in academic discourse, and connect with diverse communities in both English and German by offering free language support to all our students.
Introducing the English Language Hub
The English Language Hub is designed to support students for whom English is a second or additional language.
It focuses specifically on enhancing English language abilities in understanding and writing academic English, helping you achieve greater success in your studies.

The hub is available to all Arden University students, providing a wide range of tools and resources to assist in developing your academic English language abilities. In fact, 100% of the students we asked told us they have a better understanding of academic English after using the Hub and would strongly recommend it to others.
Key features:
Fundamentals of Academic English course: A short course offered during the first study block to provide a strong foundation for your degree.
Personalised one-to-one appointments: Receive targeted language feedback for written assignments, ensuring that language issues do not impact your academic results.
Optional workshops: Regular workshops covering essential academic English language skills such as grammar, formal email writing, paraphrasing and more, supporting your progress throughout your degree.
Self-study resources: Access a collection of self-study materials available 24/7, allowing you to continuously improve your academic English skills at your own pace.
Build confidence: The English Language Hub also helps students by offering less formal sessions such as lunchtime discussions, dissertation cafes and drop-in sessions, helping you communicate effectively in various contexts.
Free and accessible: The English Language Hub is a complimentary service, ensuring that all Arden students have access to the support they need for successful academic outcomes.
We recognise that studying in a second or additional language can be challenging so unlock your potential and overcome language barriers with the English Language Hub, empowering you to excel in your studies.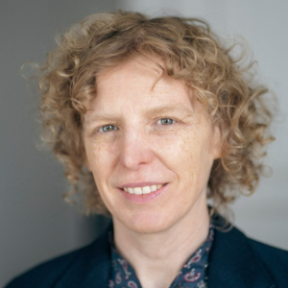 Hello Everyone! My name is Annie and I'm one of your dedicated lecturers in Berlin to help you improve your academic English and writing at Arden University and beyond. I've taught English to both business professionals and university students, specializing in how to write clearly to express your ideas in academic contexts.
Because multicultural skills are so critical for succeeding in today's international workplace, I try to incorporate learning about each other's culture and background into all my lessons.
I look forward to learning all about your unique backgrounds as well!
Annie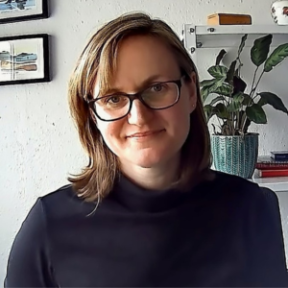 Hello students! My name is Amanda and I'm one of your dedicated lecturers here to help you improve your academic English and writing.
I really enjoy teaching and love making my classes engaging and fun. Also, I always show my students how academic writing skills can be useful in a professional setting, so everything you learn from my classes will help you with your careers as well.
I'm really looking forward to meeting you!
Amanda
---
Free German language lessons
Arden Berlin offers all students the opportunity to enrol in free A1 and A2 German language courses during their studies. Embracing the German language will not only enhance your overall university experience but also open doors to exciting prospects if you plan to stay and work in Germany after graduation.

Many employers highly value candidates who demonstrate proficiency in German, which can significantly improve your chances of securing higher positions and career growth. To take advantage of this valuable opportunity, all you need to do is register for the language courses before the deadline, which typically falls on the Sunday following your induction.

Key features:
Up to 140 free lessons: Benefit from two tailor-made 90-minute sessions twice per week, providing you with the best possible language support to help you excel in German.
Comprehensive learning materials: Free access to a plethora of learning materials, including textbooks, digital books, and interactive resources featuring audio and video elements.
The German Culture Club: Participate in two movie nights each month, where you can build on your language abilities in a fun and interactive environment.
Excursions in Germany: We organise monthly excursions so you can experience the language in real-life settings, including taking you to historical sites, museums, and cinemas.
Practical workshops: Our practical workshops offer valuable insight into various areas, such as 'German for Healthcare', 'Do I need German to get a job?', and more.
At Arden University Berlin, we're committed to empowering you with the tools and experiences needed to succeed in your academic and professional endeavours. Our German language support goes beyond the classroom to immerse you in a rich cultural experience and help you become a confident language speaker.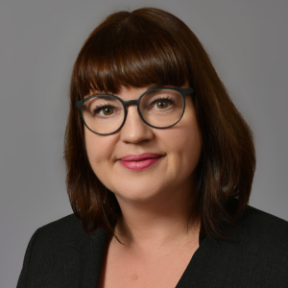 Hello, I'm Anja. I'm from Berlin and have been teaching German for over 20 years. Language teaching is my passion and I bring this to every class to support and motivate students to reach their full potential
In my teaching, I feel it is very important to focus on the learners with their different needs, cultural backgrounds and personal interests. It gives me great pleasure to teach German and to support the students individually in their development. Also, having fun while learning and using as many resources as possible is especially vital to me. Role-playing, digital learning apps, music, pantomime and drawings are just a few of the tools I use. I also love taking students on excursions to local sight-seeing attractions and putting on cultural events so they can practice what they have learned in the real world. I hope that makes you excited about learning German.(Or: You may be curious.)
I am looking forward to meeting you.
Anja Grüneberg