Whether you're ready to study psychology at bachelor's or master's level, our courses will teach in-depth subject knowledge and transferable skills that employers from a huge range of industries will value. Our broad range of blended and online psychology degrees ensures you can make the first step towards your new career.
Need a more flexible way to progress or get started with your psychology career? Our online psychology courses are designed to fit around your busy lifestyle.
Accreditations
Whichever programme you choose – online or blended learning – all our bachelor's and master's psychology courses are accredited by The British Psychological Society (BPS). This is one of the world's most respected and recognised professional psychology bodies and is an important hallmark of quality teaching and learning.
A BPS-accredited university psychology course is extensively acknowledged by employers in the field, so you'll be ahead after graduation. With a BPS-accredited online university psychology course, you can take the first step towards becoming a Chartered Psychologist.
How To Study Psychology Courses - Online or Blended
At Arden University, we offer you the opportunity to study your way.

Whichever route you choose, you can continue to work alongside your studies, either full or part-time.
This means you don't need to put your life on hold while achieving your qualifications.
Courses
You've viewed of courses
Load more
Career Destinations
If you're wondering what can you do with a psychology degree, then you'll be surprised at the career paths you can go down. Not only do our psychology degree courses equip you for a fulfilling career as a psychologist or health and wellbeing practitioner, but you will learn a variety of transferable skills including project management, analytical research, handling of data and statistics and teamwork.

The scientific aspect of our psychology courses, including problem solving and manipulation of data, lends itself to careers in finance, law enforcement, IT, and healthcare. The added knowledge of human behaviour and motivation, as well as the soft skills you'll learn, such as communication and idea generation, are brilliant for careers in education, the legal sector and the creative industries.
Since a psychology course is the perfect blend of science and the arts, you aren't limited to just one career path. After graduation, most students go on to seek careers as a:

Counselling psychologist
Occupational psychologist
Educational psychologist
Sport and exercise psychologist
Education mental health practitioner

Further education teacher
Careers advisor
Human resources officer
Advice worker
Counsellor
---
Frequently Asked Questions
Our Faculty of Social Science is led by Dr. Gail Steptoe-Warren, and is a multi-disciplinary department staffed by tutors who bring a wealth of academic experience and knowledge with them. Having worked across a broad spectrum of industries and roles, they've helped to shape and design each module of our courses alongside industry-leading professionals, bringing real-world and practical career focus to your future studies.

Why not meet the team?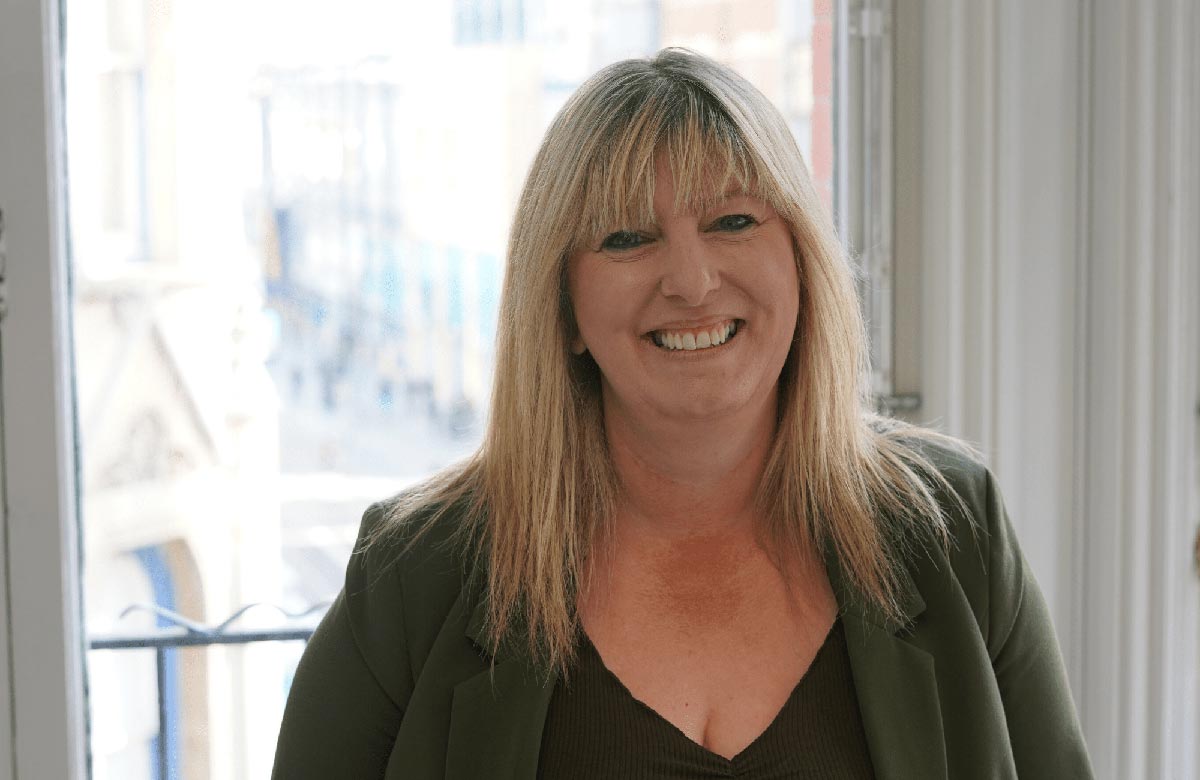 How long is a Psychology degree?
Our university psychology undergraduate degrees take three to nine years to complete depending on whether you choose full-time or part-time, online or blended learning. For our postgraduate degree, these can take one to two years to complete, again depending on what programme you choose.

With our online psychology degrees, you can choose to take breaks from your study, allowing you to fit your education around your life. If you'd like to know more about our online learning, why not check out our dedicated online learning hub?
How much does a Psychology degree cost?
If you're a UK student studying via the blended learning option, our undergraduate psychology degree courses cost £9,250 per year.
Our undergraduate online psychology degree cost less = £6,935 per level.
Our online master's degree psychology courses cost between £9,500 and £8,500 in total – depending on your choice of course.
All our courses are eligible for Student Loans Company funding to help cover the cost.
If you're an international student, then our fees will differ depending on which country you're from.
For more information on course fees, check out the individual course page, or visit our Fees & Funding page.
Start your journey with Arden University