Here at Arden University, we're dedicated to providing access to flexible learning for ambitious students here in the UK and around the world. We offer two study modes, both designed to give you the best possible higher education experience depending on your preferred way of learning and personal needs.
Blended learning
Students who prefer the structure of in-person lessons and who are able to attend fixed class-times find blended learning our most convenient mode of study. Blended learning gives you valuable face-to-face teaching twice a week at your chosen study centre, whilst maintaining the flexibility of 24/7 access to online learning materials for the remainder of your study schedule.
Online learning
Students who don't live within easy reach of one of our study centres, who are studying with us from overseas, or who want to save on accommodation costs, find that online learning is the ideal way to gain their degree with us. Online learning gives you complete flexibility, and allows you to fit your degree studies around any other life commitments you have.
Below you can see a snapshot of what you'll get from our blended and online learning study modes, to help you decide which learning style is right for you.
| | | |
| --- | --- | --- |
| | Blended learning | Online learning |
| Flexible schedule, so you can fit your studies around your other life commitments | ✔ | ✔ |
| 8 hours of face-to-face class time each week | ✔ | ✘ |
| 4 hours of online lectures per module | ✘ | ✔ |
| Earn a UK degree from anywhere in the world | ✘ | ✔ |
| 24/7 online access to your study materials | ✔ | ✔ |
| Our immersive online learning platform, ilearn, your one-stop-shop for studying with us | ✔ | ✔ |
| Free online access to our Library Portal which includes thousands of eBooks and journals | ✔ | ✔ |
| Microsoft Office 365 subscription, completely free of charge | ✔ | ✔ |
| Zoom video conferencing, making it seamless to attend lectures from any location or device | ✔ | ✔ |
| Drop-in sessions for coursework to ensure we never leave you with unanswered questions | ✔ | ✔ |
| Optional study skills workshops to support you on your academic journey | ✔ | ✔ |
| Valuable in-person networking with your peers | ✔ | ✘ |
| Unitu, an online student voice platform where you can connect with your tutors and peers | ✔ | ✔ |
| Careers support available through Arden Futures, your careers platform | ✔ | ✔ |
| Togetherall, 24/7 mental health support at your fingertips | ✔ | ✔ |
| Blackbullion, valuable financial planning and well-being assistance | ✔ | ✔ |
| Diverse funding and scholarship opportunities | ✔ | ✔ |
Your Digital Backpack
Once you've enrolled on your degree with Arden you'll get access to your Digital Backpack, a toolkit of digital resources we've put together to help you succeed during your time studying with us.
Here are some of the digital resources you'll have available throughout your course:
Office 365 subscription
Integrated zoom video conferencing
Careers support available through Arden Futures, your careers platform, to help you throughout your career journey whether you are a Career Starter, Changer or Developer
Perlego online library access giving you access to over half a million books, journals and articles
Subscription to Togetherall for mental health support throughout your studies
What our students say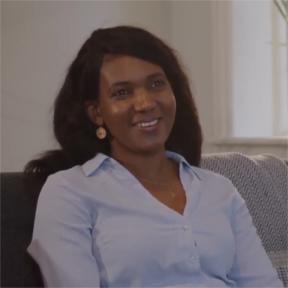 The learning style at Arden makes sense for me because of the flexibility, and it gave me the ability to make managerial decisions in my own business. I would highly recommend Arden University to anybody.
Djenabu Balde
BA (Hons) Business
Browse blended and online learning courses
You've viewed of courses
Load more