Since our founding in 2018, Arden University Berlin has been providing career focused degree courses to talented and ambitious students from all over the world. With your success in mind, we deliver high quality education from our centrally located Berlin campus, which is equipped with all of the essential services needed to provide the best learning experience to our students.
Germany is the leading EU Industrial nation and lies at the heart of the Eurozone for professional and financial services. It is a fantastic place for you to study and immerse yourself in the German culture.
Our aim at Arden University Berlin is to help you maximise your potential in a professional and friendly university based in the heart of Berlin.
Our mission
Arden University Berlin fosters an inclusive learning environment to support the next generation of responsible business leaders. We provide our students with high quality, engaging teaching and learning opportunities and access to a wide range of campus-based and online learning materials to create a truly 21st century university experience. We will help you develop a set of personal and professional skills over and above your academic studies, and encourage you to develop professional ethics, to strive for equal opportunities, and to value diversity.
Here are more reasons why Berlin is a great choice for international students
Economic opportunity
As the capital of the world's 4th largest economy - Germany - Berlin is a major international centre of commerce, business, academic research, tourism, and technology and automative industries.
Unique Culture
Berlin is known worldwide as a major city of culture. Many young people, cultural entrepreneurs and international artists settle in the city because of its reputation for supporting and investing in creativity and the arts.
A leading start-up hub
Berlin is home to one of the world's largest and most dynamic start-up communities - second only to Silicon Valley, U.S.A., with new businesses being attracted by low rents and high levels of investment opportunity.
Affordable Living
Living expenses in Berlin are much more affordable than in many other popular student destinations in Europe, such as London, Manchester, Paris, and Amsterdam.
Excellent Transport
Berlin has one of the best connected and most affordable transport networks of any major city in the world, and is also an international hub for flight and rail travel across Europe and internationally.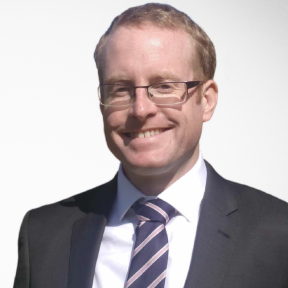 Germany and Berlin offer a whole host opportunities – a strong economy in the heart of Europe, an exciting tech start-up scene, and a lot of exciting entertainment – music, arts, cinema, museums, bars, and cafés. Studying with us provides you with a unique opportunity for personal and professional development. Adjusting to a different culture is never easy, but it is always a rewarding challenge. Together, we will help you make the best of your time with us here in Berlin.
Tobias Kliem
Head of Campus, Arden University Berlin