Delivering the skills and experience you need for a career in STEM, built and shaped by industry.
About the faculty
Arden's Faculty of Science, Technology, Engineering and Mathematics (STEM) prepares you for the future workplace by engaging with employers to develop degree courses which connect you directly to industry and its needs.
That's why we're the perfect choice for anyone looking to upskill or reskill in this field, including those who are new to STEM and are just discovering the exciting employment opportunities it unlocks.
Authenticity is at the heart of what we do at the Faculty of STEM. We want you to learn through real-world practice, which is why we focus on practical assessment methodologies to ensure that your learning experience progresses with your future career path in mind.
Today's 'perfect storm' of older professionals retiring combined with global industry being eager to embrace the latest technology and undertake pioneering projects is creating an enormous skills gap in STEM. Studying with us, you'll work on live projects provided by our industry partners and learn how to solve the problems that global industry is facing today. This includes getting experience in real life STEM contexts with industry feedback on your work, giving you the best of both worlds; a robust academic curriculum and first-hand experience of your potential future.
All of this is delivered by our academic team here at the Faculty of STEM, all of whom are industry practitioners who know what will be required of you after you graduate. You'll be able to lean on the experiences of these passionate faculty members to gain the confidence and capabilities you'll need to succeed in your future career.
Read more
Faculty in numbers
*This data is based on a Student Satisfaction Survey, undertaken in July 2020.
95% of our graduates said they were satisfied with the Arden University learning experience.
*This data is based on a Student Satisfaction Survey, undertaken in July 2020.
90%
of careers transformed
90% of Arden graduates say their career possibilities have been enhanced by studying with us.*
Study from anywhere online, on campus in Berlin, or at one of our five UK study centres, including three locations in London.
9/10
Alumni are proud to be Arden graduates
In recognition of our continued commitment to our students, we were named number one education business in the 2020 Education Investor Awards.
Faculty staff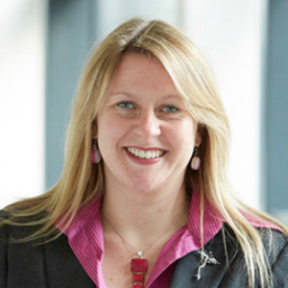 Welcome to the Faculty of Science, Technology, Engineering, and Mathematics (STEM) at Arden University!

At Arden University, we are proud to offer learning opportunities for students passionate about exploring the frontiers of knowledge in STEM disciplines. Whether you are embarking on your academic journey in STEM, looking to build your confidence in the STEM basics, or seeking to expand your existing expertise, our faculty is dedicated to providing you with the tools, resources, and support needed to excel in the ever-evolving world of science and technology.

As a member of our STEM community, you will have access to a diverse range of programs, led by experienced academics and industry professionals. Our curriculum is carefully designed to blend theoretical knowledge with hands-on practical experiences, ensuring that you develop the skills and competencies demanded by today's dynamic job market.

At Arden, we believe in the power of collaboration and interdisciplinary learning. Our faculty embraces an inclusive and supportive environment, where students from different backgrounds and cultures come together to exchange ideas, challenge conventions, and solve complex problems. Employers are looking for well-rounded individuals who can work well with others in a culture of communication and collaboration. We will provide you with opportunities to work alongside fellow students and industry professionals, fostering a sense of teamwork and awakening the spirit of innovation.

Welcome to Arden University's Faculty of STEM… where your hard work makes dreams become reality and the future is waiting to be shaped.
Georgina Harris
Dean of Science, Technology, Engineering, and Mathematics

Mohammed Rehman
Head of School of Computing

Prof. Marcus Leaning
Head of School of Graphic Design

Joanne Newton
Deputy Head of School of Computing
Pernille Holm
Programme Team Leader