Supporting excellence and academic rigour across Arden University
About the Faculty
Arden's Faculty of Learning and Teaching supports and enables excellence in learning, teaching, and assessment across the University.
We promote the advancement of the University's reputation as a sector-leader in evidence-based, digital-first higher education. The Faculty incorporates the School of Digital Education, our Digital Learning team, and Academic Professional Development support staff.
The School of Digital Education delivers academic programmes focused on contemporary learning and teaching. It incorporates our extensive library, which supports staff and students through digital library resources and academic skills support.
Arden's Digital Learning team work with academic colleagues and professional services across the institution to develop and enhance our digital-first modules and programmes.
Our Academic Professional Development support team work to continually develop our teaching staff's practices and careers progress. All of this enables excellence in learning and teaching across the University.
Arden University in numbers
*This data is based on a Student Satisfaction Survey, undertaken in July 2020.
95% of our graduates said they were satisfied with the Arden University learning experience.
*This data is based on a Student Satisfaction Survey, undertaken in July 2020.
90%
of careers transformed
90% of Arden graduates say their career possibilities have been enhanced by studying with us.*
Study from anywhere online, on campus in Berlin, or at one of our five UK study centres, including three locations in London.
9/10
Alumni are proud to be Arden graduates
In recognition of our continued commitment to our students, we were named number one education business in the 2020 Education Investor Awards.
Faculty staff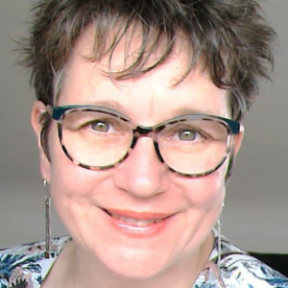 The Faculty of Learning and Teaching influences and supports every aspect of your student learning journey, whichever programme you are studying.
The School of Digital Education and the Academic Professional Development team support academic staff across the university to develop their teaching practice and scholarship so you can enjoy the best possible learning experience.

The Library, Academic Skills and English for Academic Purposes teams provide core services to support your academic skills development throughout your time at Aden University.

The Digital Learning team designs and builds all your online learning materials for iLearn, Arden's virtual learning environment (VLE).

The Careers, Employability and Alumni team ensure your future aspirations and work-readiness are designed into your programme of study, as well as providing practical support when you are ready to take the next steps in your career.
I and the Faculty teams look forward to working with you throughout your time at Arden University.
Alison Robinson Canham
Interim Dean of Learning and Teaching

Jude Wilson
Director of Library Services

Elizabeth Ellis
Head of School of Digital Education

Stuart Allan
Director of Digital Learning

Caroline Tolond
Head of Careers and Employability

Kate Lister
Associate Dean of Equity, Diversity and Inclusion

Jonathan Allerton
Head of Portfolio Development