Preparing you for the challenges of tomorrow
About the school
Innovations in technology are radically altering the nature of work and society and encompass exciting areas such as artificial intelligence, smart factories, the Internet of Things, digital economies, clean energy, and cloud-based technologies.
Our faculty members here at the School of Computing develop ground-breaking degree courses that will help you learn to navigate this complex area. Whether you join us at undergraduate or postgraduate level, you'll be supported by passionate academics who place your future career success at the centre of everything they do.
Arden in numbers
*This data is based on a Student Satisfaction Survey, undertaken in July 2020.
95% of our graduates said they were satisfied with the Arden University learning experience.
*This data is based on a Student Satisfaction Survey, undertaken in July 2020.
90%
of careers transformed
90% of Arden graduates say their career possibilities have been enhanced by studying with us.*
Study from anywhere online, on campus in Berlin, or at one of our five UK study centres, including three locations in London.
9/10
Alumni are proud to be Arden graduates
In recognition of our continued commitment to our students, we were named number one education business in the 2020 Education Investor Awards.
Faculty staff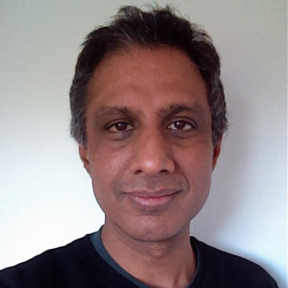 Arden University's industry aligned computing, IT, and data analytics programmes are focused on your needs as a student and the skills required by employers. We provide you with one-to-one support and contextualised learning so that you fully understand the latest developments and concepts being put into practice in data analytics, cloud-based technologies, software development and databases. We look forward to welcoming you to Arden University and supporting your career development.
Mohammed Rehman
Head of School of Computing



Mina Katti
Programme Team Leader


Philip Prior
Senior Lecturer

Taysir Dyhoum
Postdoctoral Teaching Fellow