Explore the criminal justice system across the UK and globally with a professionally focused degree
About the school
The School of Criminal Justice's vision mirrors the missions and aims of Arden University itself and the Faculty of Social Sciences.
We strive to become the home of accessible education for all our students, offering them a problem-based, immersive, and sustainable curriculum with employability embedded in every module of each of the programmes at both the undergraduate and postgraduate levels. Students from all walks of life will feel confident and capable throughout their learning journeys with us, receiving support and guidance every step of the way to achieve their goals. We will help people thrive and succeed through 'real-world' education that is relevant, fuelled by technology, shaped by employers, and built around our students' lives.
Success to us in the School of Criminal Justice is centred around educating today's students for the challenges of tomorrow. We strive for high student engagement and satisfaction, high levels of retention and progression, and graduates who are ready for the employment market. All programmes have been designed to ensure that they encapsulate the graduate attributes and strategic vision, with employability and being digital-first at their core.
Arden in numbers
*This data is based on a Student Satisfaction Survey, undertaken in July 2020.
95% of our graduates said they were satisfied with the Arden University learning experience.
*This data is based on a Student Satisfaction Survey, undertaken in July 2020.
90%
of careers transformed
90% of Arden graduates say their career possibilities have been enhanced by studying with us.*
Study from anywhere online, on campus in Berlin, or at one of our five UK study centres, including three locations in London.
9/10
Alumni are proud to be Arden graduates
In recognition of our continued commitment to our students, we were named number one education business in the 2020 Education Investor Awards.
Faculty staff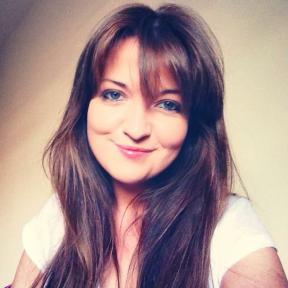 Dr. Emma Winlow obtained her undergraduate and postgraduate degrees in Criminology and Crime & Justice from the University of Chester and completed her PhD at the University of Gloucestershire. A public criminologist, Emma has extensive leadership and management experience in higher education and is passionate about accessibility, inclusion, and employability in teaching and learning. She established the School of Criminal Justice with these practices in mind. Emma is also a member of the British Society of Criminology and the British Society of Criminology's Teaching and Learning Network.
Dr Emma Winlow
Head of School - Criminal Justice

Dr Kim Marsh
Deputy Head of School

Saabirah Osman
Programme Team Leader

Dr Jane Donoghue
Senior Lecturer

Dr Shannon DeBlasio
Senior Lecturer

Cristiana Cardoso
Senior Lecturer

Dr Sam Barnes
Senior Lecturer


Dr Darren Woodward
Lecturer



Dr David Honeywell
Lecturer