Learn the cutting-edge tools use in modern investigations
About the school
The School of Investigation, Security and Defence is here to help set you up in a career as a civilian within the police service or within the wider law enforcement family. We'll teach you the skills you'll need to start your career in policing, intelligence or criminal investigation, or how to advance your career if you're already working in a related field.
We aim to make your learning as vocationally relevant as possible, helping you learn the skills you'll need in real world contexts. For example, you'll have the opportunity to explore areas such as the investigative process of law enforcement and forensic investigators on a journey from crime scene to court, or take on the role of an intelligence analyst, civilian detention officer, or civilian investigation officer to experience the investigative process as support staff.
We've embraced virtual reality and augmented reality to immerse the theoretical and practical aspects of the real-world investigative process and will be using Artificial Intelligence within the VR world to push the boundaries of online learning and to help you better experience the vocational roles involved from the crime scene through to the court room.
Arden in numbers
*This data is based on a Student Satisfaction Survey, undertaken in July 2020.
95% of our graduates said they were satisfied with the Arden University learning experience.
*This data is based on a Student Satisfaction Survey, undertaken in July 2020.
90%
of careers transformed
90% of Arden graduates say their career possibilities have been enhanced by studying with us.*
Study from anywhere online, on campus in Berlin, or at one of our five UK study centres, including three locations in London.
9/10
Alumni are proud to be Arden graduates
In recognition of our continued commitment to our students, we were named number one education business in the 2020 Education Investor Awards.
Faculty staff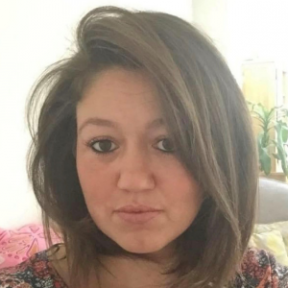 Rach Strzelecki started her career as a crime and intelligence analyst for Cleveland Police working on several major investigations including human trafficking, vulnerable missing persons, drugs, and suspicious deaths. In 2006, she started guest lecturing for Teesside University in crime analytics, intelligence, and forensic investigation before securing a permanent role as a lecturer in policing. Rach has also worked at University of Wolverhampton, Interactive Pro, and more recently Buckinghamshire College Group as an advanced practitioner leading on protective services and forensic and criminal investigation programmes. Her research has predominantly related to sexual offences and paedophilia; however, her publications have been within the field of terrorism, police and forensic investigations and online teaching and learning.
Rach Strzelecki
Head of School - Investigation, Security and Defence