For future barristers, solicitors, and those interested in the legal sphere
About the school
Studying law is a great basis for becoming a solicitors or a barrister and also for people who want to gain relevant and transferable skills that can be applied across a broad range of professions. At Arden University's School of Law, we teach you fundamental career skills such as critical analysis and communication, helping you develop professional qualities that are highly desirable for employers in the legal sector as well as huge variety of other industries, from journalism and politics to policing or teaching.
All the academic staff here at the School Law are committed to exploring innovative and exciting ways of teaching to ensure that we provide you with a unique university experience.
The legal landscape is constantly evolving by its very nature, therefore one of our principal commitments is to provide you with up to date syllabus content so that you stay on top of any changes occurring in the industry as you study with us. As part of this, our Law LLB (Hons) has recently been revised to mirror the requirements of the new SQE examinations for trainee solicitors.
Arden in numbers
*This data is based on a Student Satisfaction Survey, undertaken in July 2020.
95% of our graduates said they were satisfied with the Arden University learning experience.
*This data is based on a Student Satisfaction Survey, undertaken in July 2020.
90%
of careers transformed
90% of Arden graduates say their career possibilities have been enhanced by studying with us.*
Study from anywhere online, on campus in one of our four UK study centres, including three locations in London.
9/10
Alumni are proud to be Arden graduates
In recognition of our continued commitment to our students, we were named number one education business in the 2020 Education Investor Awards.
Faculty staff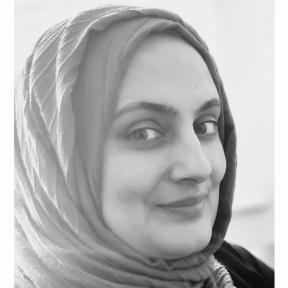 Samira is the Head of School of Law at Arden University. Samira has worked in higher education for almost a decade, having previously worked in the private sector and the civil service. Her practical experience has led to a focus on embedding professional skills within the curriculum and on enhancing equality with legal education.
Samira currently sits on the Equality, Diversity and Inclusion Committee for the Society of Legal Scholars and holds an executive position for the Committee of Heads of University Law Schools.
Samira Hussain
Head of School of Law

Harriet Jones
Deputy Head of School - Law